Monday, May 8th, 2006
---
7:00 pm
NEW JOURNAL:

toffeeappledays
toffeeappledays
toffeeappledays
toffeeappledays
toffeeappledays
toffeeappledays
toffeeappledays
toffeeappledays

I want to start new adventures.
6:19 pm


and you have your own secret stories behind the screen and when people get too close, you get scared.

I'm not doing that good right now and people are trying to pull me up to the stars. I need laughter and bluebells and pretty shoes where i can skip through milk chocolate fields. I feel haunted and when i wake up, the room always seems more misty and the blackness is creeping in.

Gentle giant, oh gentle giant! i have never needed you as much as now.

Towers
Flowers and Silence
Tuesday, March 28th, 2006
---
1:00 pm


My moon isn't out tonight and I haven't cried in days
This ring shows my mood, but don't be fooled
Young master
For I am treading on broken lava lamps and scribbling about women with tangled hair and dewdrop smiles.
I'm wishing I had a ship to sail because I'm learning to dream
Take me to the gypsy's mother oh mr pirate man
I'm starting to choke on lacy seaweed and you never told me I was beautiful

Father is crying in anger because he was never touched by her
Locked up in some cobwebbed box
All alone on a stone floor

I'm a paperweight.
Monday, March 27th, 2006
---
8:22 am


Im slipping into old behaviour patterns and i want to scream so much. i have never wanted to punch the mirror so hard and i have never wanted to run that fast that the wind can't catch me!

I guess the person i thought i had left behind is here to stay just for a little while!

They've clipped my wings again
tore them apart and then
left me
No use to fly away to
my yesterday
of freedom
My eyes died back that day
seeing the hurt I may have done
Beat my instead of them
pain is my only zen
of fun


I'll go where secrets are sold
where roses unfold
I'll sleep as time goes by

So hurting here is where I belong singing a song
blood on my hands to stay strong
The flowers in the graveyard are all gone I don't belong
there is no right to heal the wrong
soup's on hot feelin' like a do or die
I can't throw up don't think i evan want to try

You still can't make me cry
you've pinned this butterfly
down
My fire's burning out
kill my flame without
a frown
And starving hurts the soul
when you're hungry for
some love
So if I close my eyes
I can really fly
above




I dont want to talk about it so please don't ask me
Tuesday, March 7th, 2006
---
10:59 am


I am engaged. My boyfriend set the whole living room up for candles and got down on one knee. It was so lovely. He even asked my dads permission!

Its so lovely and the wedding is next august and i can wait to have my own fairytale!

i will have a daisychain in my hair!
Thursday, February 23rd, 2006
---
5:12 pm


I want to apologise to everyone for not updating atall. I have been poorly and my mind feels so numb that i can't write about anything at the moment.

At the moment it is an effort to even get out of bed.
But i hope i will be fit and well soon and that you are all fine and lovely and having lots of lovely days
God bless
x
Monday, February 6th, 2006
---
9:57 am


Oh little pirate ship
Abandoned a misty night

All I have been dreaming about is lost souls and stars that never shine



sigh


Why do I keep wanting to sing little Christmas songs and light candles and stitch up holey socks?
I don't like February. I wish it was Christmas eve all over again!
Monday, January 23rd, 2006
---
10:21 am


I have the most wonderful book to share with you all. It is called White Boots by Noel Streatfeild. I used to read it as a little girl and my grandmother sent it in a package to me. I got very excited.
I haven't felt writing in here for a little while. I have been too busy writing poetry and taking photos.
Watching the little whale on the tv reminded me of a movie i used to watched when i was little about a Sophie and her Grandpa and their adventures whilst out fishing.

I'm still feeling a little bit poorly. i have been for the longest time.
I think it is my fault though.
x
Monday, January 16th, 2006
---
10:48 am



There it was: a sky full of shooting stars






Weeks fly and im left standing here longing for my little navy shoes so I can sing Oh Sailor!
Oh sailor why'd you do it
What'd you do that for
Saying there's nothing to it
Then lettin' it go by the boards

I'd love to write my own book but most of all I want to save someone. My book would be full of coffee stained paper and year old words.

Sometimes I get sad when I write, I feel empty. I cannot explain it. But I want to make everything beautiful but sometimes everything isn't. The world is a confusing place and I wish everything would slow down and lights wouldn't blur so much and music was more about lyrics than the best beat or melody. Everyone seems in a rush and my head keeps spinning and all I want to do is sit under a tree with my books and draw flower prints.
I don't think I make sense today and I apologise for my horrid writing and trails of thoughts.
I think today I want to apologise for everything that I am. It might make me feel better.

Sailor, Sailor…
♥
Thursday, January 5th, 2006
---
10:50 pm
Monday, January 2nd, 2006
---
4:44 pm
Sunday, January 1st, 2006
---
7:01 pm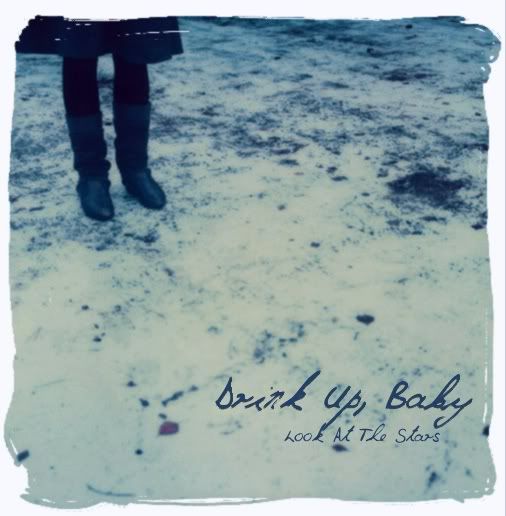 This year i have made so many wishes and i hope that maybe one will come true.
I want to share all my writings and songs with people and i would very much like it if i could write to people and they write back..
would anybody like to share my world with me?
♥
Tuesday, December 27th, 2005
---
8:46 pm


Christmas was so wonderful full of beautiful gifts and i have never laughed so much as i did that day. But now i am poorly and it feels like the magic mirror has been smashed and the sky is throwing thunderbolts at me and i am not strong enough to hide from them.

Kate Rusby - Cruel
Tuesday, December 13th, 2005
---
9:32 pm

and i've never felt so safe
and teach me to love
fall on me

And there is one passage that i will never forget. full of dreams and innocence and sometimes i wish i was still like that and the days never ended and candy floss would last forever on its wooden stick and ice crushes and maybe i have been thinking too much about how things used to be.

please someone take me away.

Friday, December 2nd, 2005
---
5:30 pm

oh!

My great grandpa has just died…


Thursday, December 1st, 2005
---
4:49 pm

Purple rain Purple rain
I only wanted to see you underneath the purple rain

And Mr Jack Frost has finally arrived leaving night lights in everyone's eyes and I'm eating too much ready break and drinking too much hot milk at night.

She used to read me verse's at night and I prayed so hard that I could be a good girl.




I want to fall into wuthering heights. Or maybe this picture. Does anyone want to join me?




Wednesday, November 23rd, 2005
---
11:23 am


Little star
So you had to go
You must have wanted him to know
You must have wanted the world to know
Poor little thing
And now, they know

Days feel like sleepless dreams, full of neon leaves and cocktail trees. It's been a long time since I last touched the ocean and sunset eyes are starting to fade away along with sand trucks and salty lips.
I haven't spoken about that time when my brother and sister paddled around the rock pools while my father and I climbed rocks to the highest peak to try and see the basking sharks. There was this little white house and I turned to father and said that I would love to live in there and he told me to shush and he took my hand and we went to the house and into the back garden. It was beautiful. Full of bird fountains and ivy, forget-me-nots and toadstools. There was this little swing hanging from an apple tree and I've never wished so hard as I did then. I wished that I was the little girl who sat there day after day watching the faeries dancing around the flowers and watching the ocean from my own secret garden. That's my dream. I want to live in that white house on the cliffs in Cornwall.

And oh, I would have the best tea parties in the garden and have blue candles across the pathway and the moon would look so pretty over the water and nobody would be sad in my little garden.

♥


Monday, November 21st, 2005
---
4:17 pm


Poppy wheels and meadow seeds.







I haven't wanted to write and my mind is twisting labyrinth worlds and dying Catherine wheels. I'm letting him in more but sometimes I still wish I was lying in the attic at 4am, waiting for the birds to sing and the sun to explode into millions of fireflies and I don't want to forget the time I fought for my life through Beatle songs and liquorice eyes and when lyrics meant more to me then the world and Disney made me cry.

Today . the sky is stained pink and the city is under a blanket of fog and lights look like stars and it looks beautiful down there.

It looks beautiful everywhere ♥


Thursday, November 3rd, 2005
---
3:02 pm


oh
im changing and im learning how to smile.

post anonamously how you are feeling today.
x


Wednesday, October 12th, 2005
---
3:09 pm




Noah's ark came to my house one day With all of his animals and took me away
Oh Noah's ark came to my house one day With all of his animals and took me away

My minds full of lyrics today and I cant make them go away. I seem to be dreaming more and more of dragons and castles and fire and knights and I seem to be sleeping more and more.
I hate my liquorice hair and pale skin and freckles. I want to be golden and have hair like a mermaid.

I hope everyone is ok today?

♥